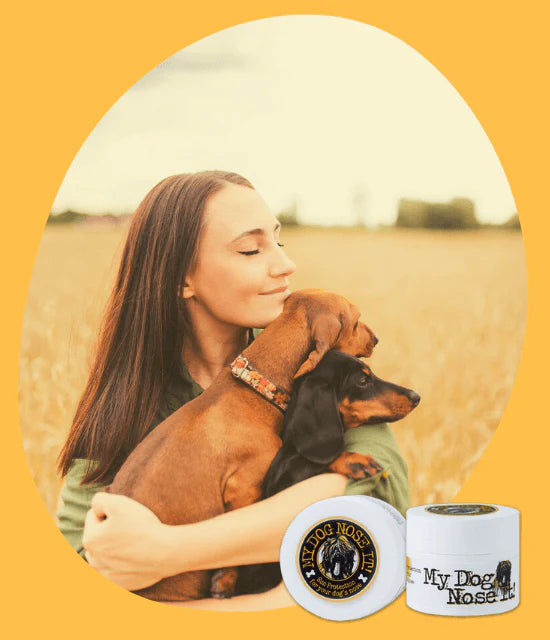 PROTECT YOUR BEST FRIENDS
Skin cancer is on the rise, not just with people but also with our pets. Protect your pup's nose and skin from sunburn and harmful UV rays.
SHOP
Regular price

$19.99 USD

Sale price

$19.99 USD

Unit price

per

Regular price

Sale price

$12.99 USD

Unit price

per

Regular price

$34.99 USD

Sale price

$34.99 USD

Unit price

per
FAQs
Why does my dog need this?

Because pets can get skin cancer too!

Just like how we humans use SPF to stay away from skin cancer, our pets can also get the same cancers like basal cell carcinoma, squamous cell carcinoma, and even melanoma.
While basal cell carcinoma is the most common for humans it is the least common for dogs. Theirs is the more invasive; the squamous and melanoma.
And yes, our furry friends are often covered in, well, fur! This does act as natural sun protection for most breeds and most of a dogs body. But what about the tummy, ears, and especially the nose? That's where taking the proactive action of limiting your dogs exposure to the sun and protecting them with a sunscreen come in.

But that doesn't mean human sunscreen either! Human sunscreen blocks UVA and UVB rays using chemicals, like Zinc Oxide and Titanium Oxide. These are safe for humans but not on pets! The chemicals are toxic and can even be fatal if ingested! Even baby sunscreens can contain chemicals that are harmful to your pets. So please only use products that are meant for your pet, like My Dog Nose It!
How many dogs really get skin cancer?

This is uncharted territory folks. We've contacted the American Cancer Society and statistics on pets are, by their knowledge, not yet tracked. What we do know? That it's on the rise. For humans, current statistics indicate that 1 in 5 people will have some form of skin cancer in their lifetime. Perhaps statistics for animals will be available in the near future.
Why is human sunscreen bad for my pet?

PLEASE do not apply human sunscreen to your pet. Most ingredients, while safe for humans, are very poisonous for our beloved family members. DON'T USE SUNSCREEN ON YOUR PETS!
Is this product safe for my pet?

Yes! My Dog Nose It is completely safe for your beloved family member! You can even take a look at our full ingredient list under our shop and order now section of this website. It not only shows each active and inactive ingredient but also details where it is derived from and what it is used for. My Dog Nose It is proud to be all natural, vegan, cruelty and paraben free.
How often does My Dog Nose It need to be applied?

When playing outdoors or in the water we recommend applying a thin layer every two hours.
What's the texture like?

My Dog Nose It is a clear, velvety smooth balm that dries quickly and is water resistant.
How much is in a jar?

Each 0.5 ounce jar is around a 4 month supply if used daily.
Can I use the product on myself?

Out and about with your buddy and forgot your lip balm or lotion? Yes, go ahead and protect yourself too.
What is the SPF?

We did not use an SPF number on our product as we do not want to associate it with toxic human sunscreen. Our product is designed to protect pets from the harmful rays of the sun and the environment, while also providing healing properties and added moisture. Although we do not explicitly state it on our label, our product offers an SPF of 15.